Europe is a place of wonder, with many sights and attractions across the continent, but no city shines as bright as London. Touted as the most visited city in Europe and the third most visited city in the world, London is the UK's crown jewel (and it's home to them, too!). Although smaller than other cities, there's no shortage of activities to keep you enthralled for the duration of your stay.
We've put together a list of the top tourist attractions for you to explore when you visit, ranging from well-known landmarks to lesser-known hidden gems.
Best Tourist Attractions in London, England
1-Big Ben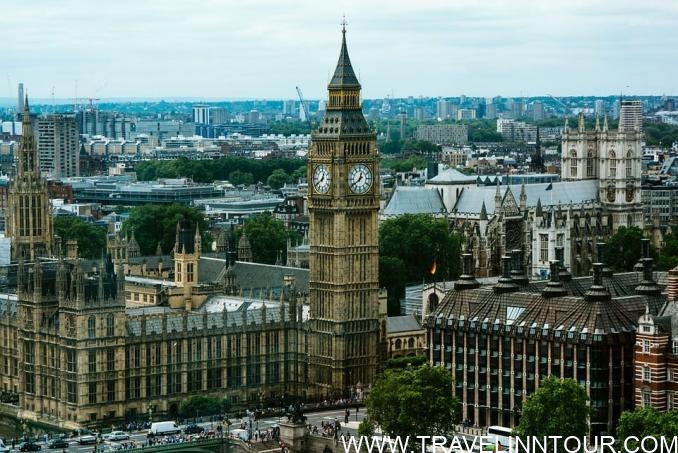 When you think of London, you instantly think of the infamous clock tower sitting atop the River Thames affectionately known as Big Ben. The tower itself is called Elizabeth Tower, with the name Big Ben referring to the bell inside which is responsible for the ominous chimes recognized the world over. The tower was built in 1859, though construction started sometime earlier in 1843. Big Ben is currently undergoing essential maintenance and therefore tours are suspended at the present moment, but you can still admire the Victorian landmark from the Westminster Bridge.
2.Tower of London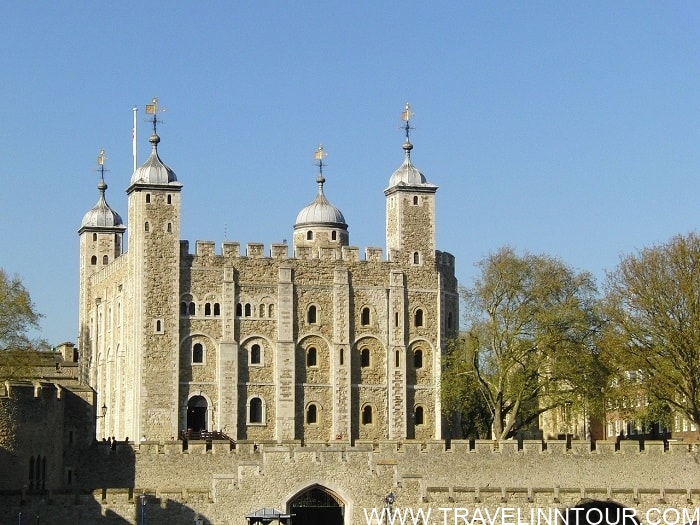 If you truly want to absorb the history of London, the Tower of London is a must-see. It was built by William the Conqueror in 1066 to protect London and has survived and thrived for more than 1,000 years. Over the years, the Tower has had many uses, including as a royal palace, an executioners chamber, and a political prison. It is currently home to the crown jewels which you can see when you visit. By taking a guided tour of the Tower you will learn about its bloody and brutal and past, as well as the infamous mystery surrounding the Princes in the Tower. You can find the Tower in the Tower Hamlets borough of London, easily accessibly via the Tube.
3.Jack the Ripper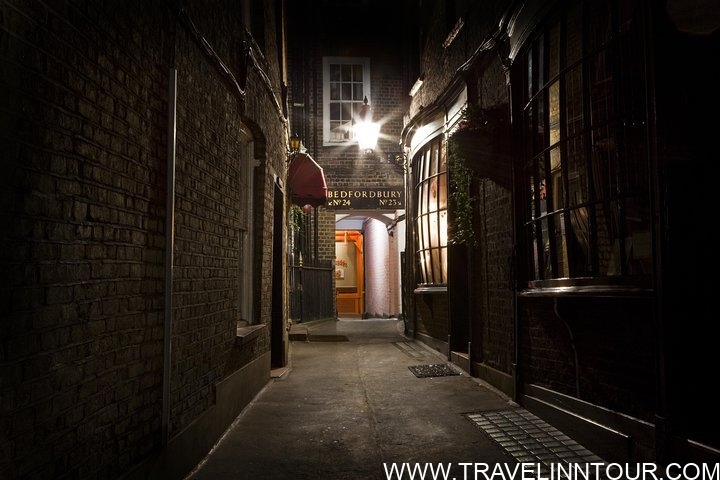 What could be more famous than Big Ben and the crown jewels? Why Jack the Ripper of course! The centuries-old murderer has never been identified, and despite the age of the crimes, it remains one of the most fascinating true crime cases in the world. You can trace Jack's steps through Whitechapel and learn about the sad demise of the Canonical Five; Mary Ann Nichols, Annie Chapman, Elizabeth Stride, Catherine Eddowes, and Mary Jane Kelly. You can also learn about some of the most likely suspects, including Montague John Druitt, Francis Tumblety, James Maybrick, Aaron Kosminski, and William Bury.
4.The British Museum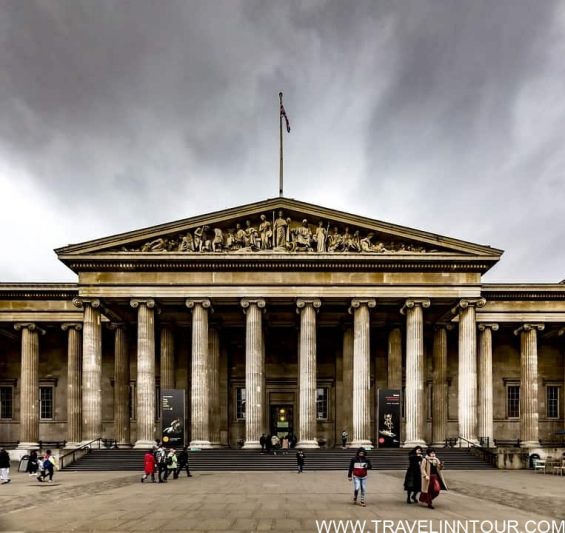 If you like museums, you're in for a treat because London is home to several, the most prominent of which being the British Museum. Housing more than two million years worth of history, the almost-300-year-old institution showcases many notable artifacts, including an Easter Island head, the Rosetta Stone, and Samurai Armour to name but a few. There is a vast collection of prints and drawings, as well as statues and sculptures. The museum is as equally steeped in controversy as it is history, but one thing everyone can agree on is the magnificence of each item in the collection. 
5.The Strand
If you're in the area of Trafalgar Square, it's well worth making the ¾ mile trip to the Strand. A little known fact about the Strand is that the thoroughfare was the first road in London to give a number to an address. It is also thought that Guy Fawkes and his acquaintances hatched the Gunpowder Plot (the plot to blow up the Houses of Parliament) in a tavern in Strand. The tavern no longer stands, but somewhere along the Strand, one of the greatest plots in England was conjured up. Now home to the opulent Savoy Hotel and a range of high-end bars, restaurants, and pubs, the Strand has a myriad of hidden gems dotted throughout. If you're looking for a quintessential taste of London, the Strand is a must-see. It straddles the Thames and Covent Garden, meaning when you're done traipsing this iconic street, you can easily move onto another spectacular sight.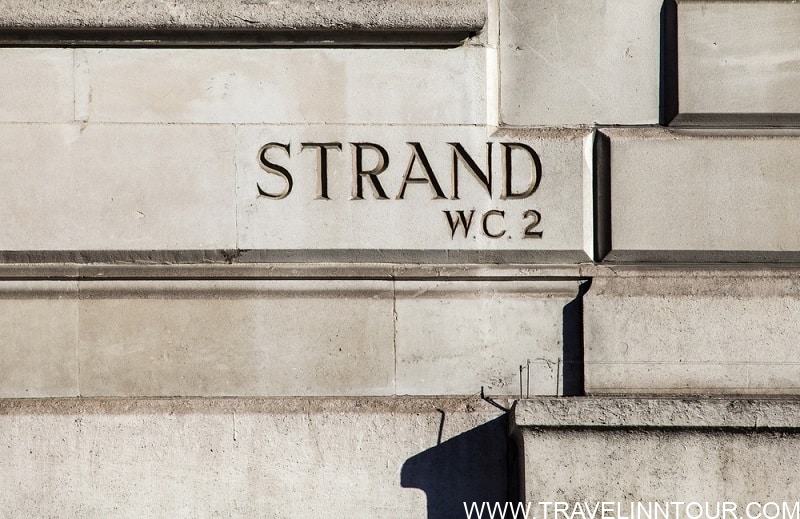 These are just five tourist destinations in London, but there's far more than this awaiting you. From Harrods and Oxford Street to the royal palaces and London Dungeons, there's more than enough in the UK's capital city to satisfy several visits. Whatever you choose to see and do, you can get around easily with London's extensive Underground Tube network, or you can hop on an iconic red bus. Alternatively, you could take a London black cab, although this will be considerably more expensive than one of the other public transport links.
London is home to several world-renowned restaurants including Nobu, Chiltern Firehouse, and Sexy Fish. If you prefer something a little more informal, head to the Camden market which is lined with street food outlets of all origins.
When you're done exploring, you can rest easy in a glamourous hotel such as the aforementioned Savoy, or even the Ritz. If these are out of your budget, there are plenty of other cheap hotels to accommodate your sleeping head within the center of London.
Cheap Hotels In London
| | | | | |
| --- | --- | --- | --- | --- |
| Hotel | Stars | Discount | Price per night, from | Choose dates |
| London Marriott Hotel County Hall | ★★★★★ | -31% | 382264 | |
| Park Plaza Westminster Bridge London | ★★★★ | -32% | 167114 | |
| Park Plaza County Hall London | ★★★★ | -26% | 174129 | |
| Conrad London St James | ★★★★★ | -13% | 291254 | |
| Corinthia London | ★★★★★ | -27% | 673494 | |
| Novotel London Waterloo | ★★★★ | -6% | 113106 | |
| Marlin Waterloo | ★★★★ | -43% | 17298 | |
| Park Plaza London Waterloo | ★★★★ | -15% | 149126 | |
| DoubleTree by Hilton London – Westminster | ★★★★ | -30% | 145102 | |
| Amba Hotel Charing Cross | ★★★★ | -41% | 169100 | |
| St. James' Court, A Taj Hotel, London | ★★★★ | -15% | 227193 | |
| Taj 51 Buckingham Gate Suites and Residences | ★★★★★ | -15% | 418354 | |
| Sofitel London St James | ★★★★★ | -20% | 401320 | |
| Thistle Trafalgar, Leicester Square | ★★★★ | -47% | 12867 | |
| The Z Hotel Piccadilly | ★★★★ | -39% | 12677 | |
| Park Plaza London Riverbank | ★★★★ | -16% | 124104 | |
| Wellington Hotel by Blue Orchid | ★★★★ | -24% | 11688 | |
| Radisson Blu Edwardian, Hampshire | ★★★★★ | -48% | 268140 | |
| Rochester Hotel by Blue Orchid | ★★★★ | -18% | 9981 | |
| Hampton by Hilton London Waterloo | ★★★ | -49% | 15378 | |
If you're an international visitor, Heathrow airport is a stones throw from the attractions, and several Tube lines run directly to it which means you continue to appreciate all London has to offer, right up to the last moment.